All my courses, whatever their duration, are designed to let you know about current trends linked to your activity, business, company or team.
They will help you devise appropriate strategies related to business appeal, recruitment, integration, careers, management, loyalty or communication and will be closely aligned with your business values and objectives.
Additonally they will help you formulate and implement innovative practice.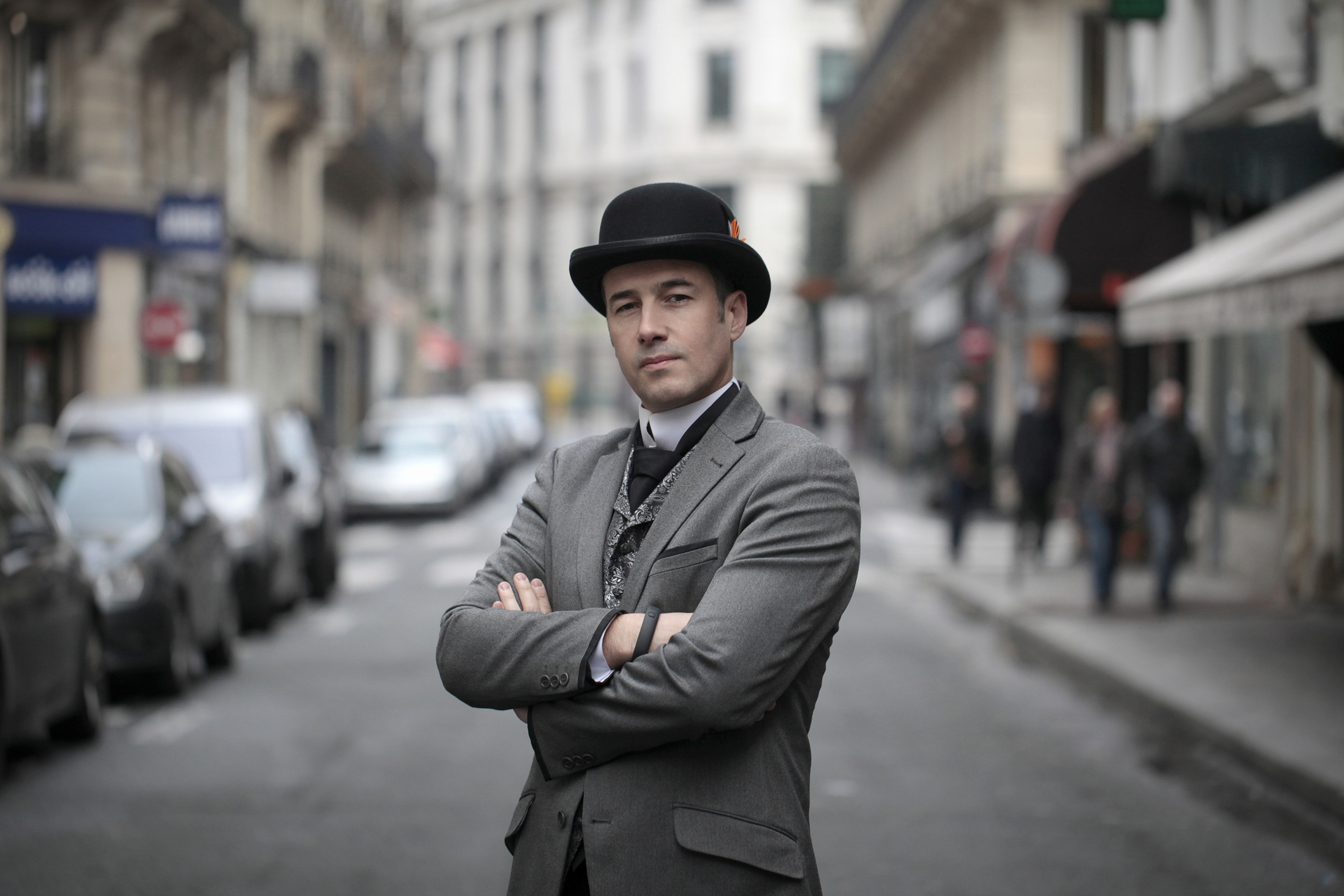 Conferences
A conference isn't a mini-training session. Neither is it a meaningless series of powerpoint slides. Leaders don't do powerpoint!

My conferences are a mean to address :
The everchanging business environment, something all business owners and managers are faced with on a daily basis. My discussions are based on my own experiences as a manager Australia and the rest of the world.

The impact of these changes on your business, company and teams, whatever their size.

The importance of monitoring trends related to your particular business activity.

The risks you face should you choose to ignore warning signs.
My conferences are based on real-life case studies and conclude with three action points for you to follow up after the conference has ended. To find out the current and most sought-after conference subjects, click here
Conference topics
Conference topics vary enormously and are designed to best match the context and business expectations of my clients. Broadly speaking, the subjects I cover respond to the needs of HR, marketing and commercial professionals and are linked to :
Current trends in management, HR and marketing strategy.

Understanding behavioural changes linked to cultural generations, intergenerational communication, the relationship between generation Y and generation X.

Using social technologies on a management and recruitment level.

Innovation strategies : On a business and personnel level (developing iconoclastic and visionary skills).

Finding meaning in business – for companies as a whole, their managers and anyone wanting to find a balance between money and business passion.

E-recruitment and creating an ecosystem for social recruitment.
Useful information to help you organise your conference  :
I use  Apple Keynote so do not need a computer. I have a VGA/HDMI adaptor which enables me to connect directly to your video projector.
In order for me to be able to share some videos with you, please make sure there are loudspeakers available.
I don't need a lectern. I tend to walk around the stage and conference room a lot.
My conferences are quite fast-paced and energetic, so I'm good to wake up an audience after lunch 🙂
I do not give out copies of my slides, if I use any, so please be prepared to take notes.
For the workshops, please ensure there are two flipcharts with paper and enough paper for everyone.
My training workshops give you the opportunity to find collective solutions to the challenges faced by your company.
Nevertheless, they do follow a specific approach :
1 - Discovery
Using real-life case studies I will help you to contemplate the changes taking place in your particular business sector and the problems or challenges you face. By reviewing trends in your area of activity this time for reflection will allow you to prepare for the next stage of the workshop.
2 - Exchange
In smaller sub-groups we will share and discuss the problems you have identified during your reflection time. Together we will look closely at the trends and decide whether you need to act upon them or ignore them (this will be done using the Blue Ocean Strategy methodology).
3 - Consolidation
The sub-groups will then come together to share the avenues and ideas they have identified and a detailed action plan will be drawn up.   Before being shared across the company, each individual action point will be prioritised accordingly and assigned to the appropriate person for actioning.
Recent workshop examples
Identifying useful developments in the field of performance management – cultivating excellence and making a positive difference.

Overhauling a career website to make it more user-friendly and welcoming.

Modernising recruitment processes and streamlining the use of social networks.

Identifying implementation steps for a corporate social network.

Facilitating intergenerational relationships.

Creating a culture of innovation.

Facilitating integration to encourage commitment.

Strengthening the role of school ambassadors.

Designing a commercial development strategy.

Adapting commercial and marketing efforts for generation Y consumers.

Helping managers to strengthen their performance measurement skills.

Bridging the generation gap amongst employees…
My training and development sessions are more generalised than my workshops and as such are not designed to help you create an action plan.
They are designed to give you a greater insight into the current business climate, as well as let you know about the most up-to-date business practices employed by companies at home and abroad. As I don't consider myself a specialist in all fields, I regularly work alongside people at the top of their game in the appropriate business sectors, whether they be pioneers (I don't like the word 'experts' btw), company directors, etc.
A tailor-made approach
Whatever the subject of the training session I always ensure it is appropriate for your particular business and needs, to ensure each participant gets the most out of their attendance. This involves working closely with your co-workers to
Identify business expectations.

Spot strengths and weakness' expressed by your co-workers.

Understand more about your business, you area of activity and the terminology specific to your sector.

Come up with scenario-based exercises to encourage collaborative exchange of ideas.

Find innovative and safe business solutions adapted to your organisation's culture and sectoral environment vos attentes business.

Repérer les forces et les manques exprimés par vos collaborateurs.

Découvrir votre entreprise, votre secteur d'activité et son vocabulaire.

Construire des cas permettant des mises en situation et faciliter les échanges.

Présenter des éléments de réponse, innovants et sécurisants, adaptés à votre culture et environnement sectoriel.
The training day is divided into modules and starts with a 2 hour compulsory module which looks at the technological, behavioural and economic environment of your company which will allow us to develop a common language, and allow me to further tailor the training session to your needs. Contact me directly if you would like further information about these modules.
Training Themes
The subject matter of the training courses is extremely varied, so below is a list of those which I host regularly, either alone or accompanied.
Social and commercial appeal (applicant and client).

Recruitment (practices, social networks and écosystème 2.0).

Business integration and team assimilation.

Management (tailored to new behaviours).

Training (educator/social learning connection).

Developing employee and customer loyalty.

Marketing (messages and multichanneling).

Innovation culture.